Bienvenidos a Miami
Winter seemed to hit late and hard this year. It halted school, I think we had 14 snow days, and it slowed construction. We were fighting the weather to finish the roof but the Michigan winter was winning. It was a perfect opportunity to sneak away for a little research and a lot of sun.
A while back I'd had the chance to visit Wynwood Yard, home of Charcoal Bar + Grill; one of the first full service shipping container restaurants in the US. I'd been trying to find time to show it to Jeff and when we saw that the South Beach Wine and Food Festival was there the timing felt serendipitous. Armed with frequent flyer miles and sunscreen Jeff and I headed south.
We landed late on my birthday and headed to Doral's City Place, an outdoor shopping center with a wealth of wonderful restaurants. We wandered around having bites and cocktails, a few of my favorites were an incredible fish taco that we ate al fresco and a lychee martini that screamed Miami with a floating orchid. There was something surreal about watching Lamborghinis and Ferraris zip by one after another.
The next night we headed to Wynwood with a much different vibe. It's eclectic and electric. There's graffiti art everywhere, and the food was reflective of that same tone. Unfortunately, Charcoal is relocating so we weren't able to eat there, although I did write a previous blog about my first trip there, Inspired Food in an Inspired Space if your interested in jasper grilled octopus and chorizo. We were able to walk through and see their use of containers and really more importantly get the vibe of the yard. Rows of container gardens are lined under a pagoda with community dining. This space welcomes kids to come and learn about food during the day and locals to enjoy a drink, great food, live music and community in the evenings. Two shipping containers serve as a farmers market and yoga studio and the whole yard is surrounded by food trucks-we opted into tacos again and a plate of buffalo chicken poutine. The outdoor bar featured local brews and even a Michigan fave-we laughed at the fact that we could get Bell's Oberon on tap in Miami but not at home (this was still February). It really must follow the sun! There was great live music and we met a local couple along with their French Bulldog who took us to a few more spaces, each unique and artistic. We took their advice and had breakfast croquetas and a Cuban coffee at a local cafe. While we aren't ready to convert from our Italian coffee, Cuban coffee is rich and sweet and an experience you should have if you make it to Miami.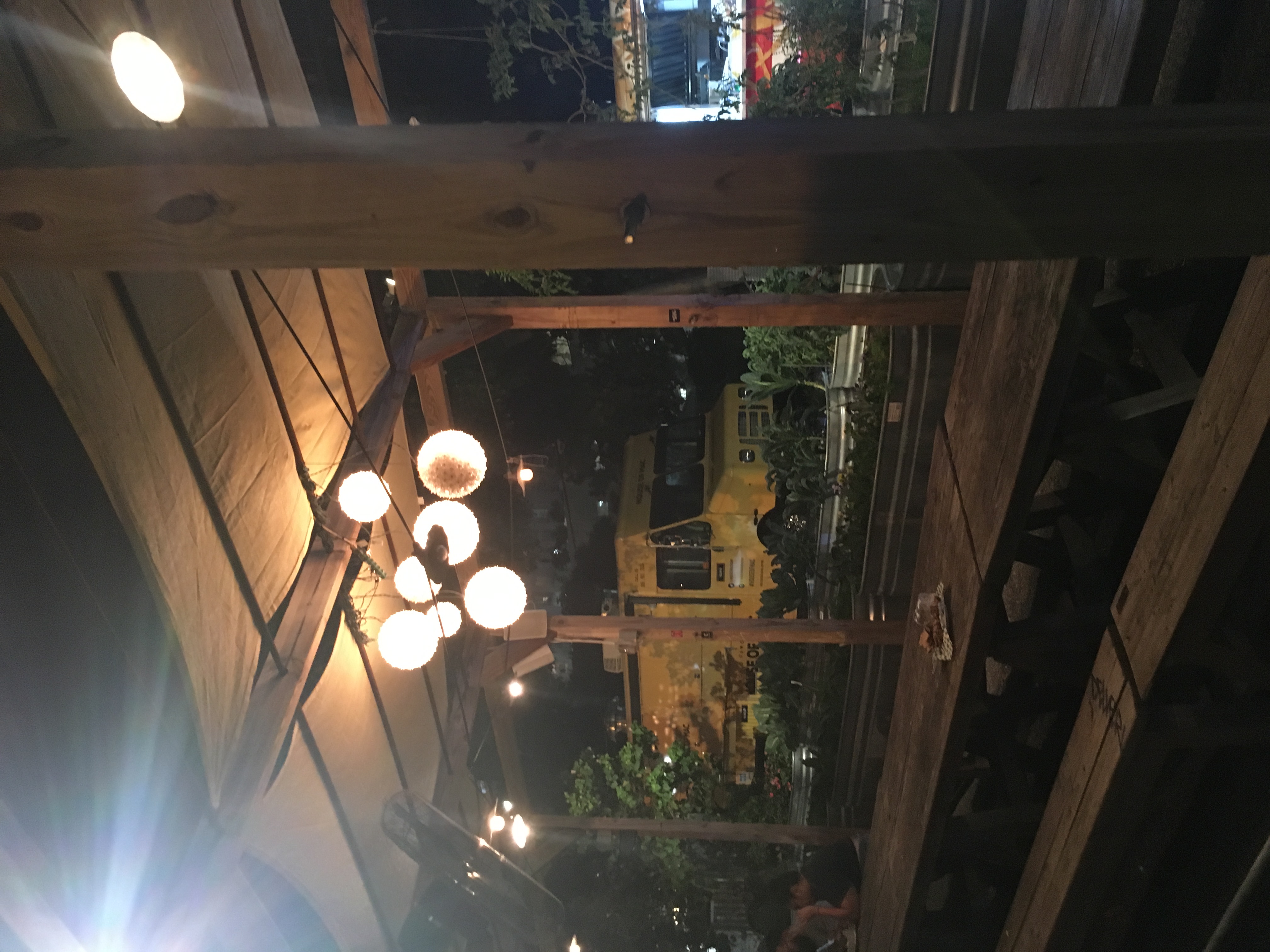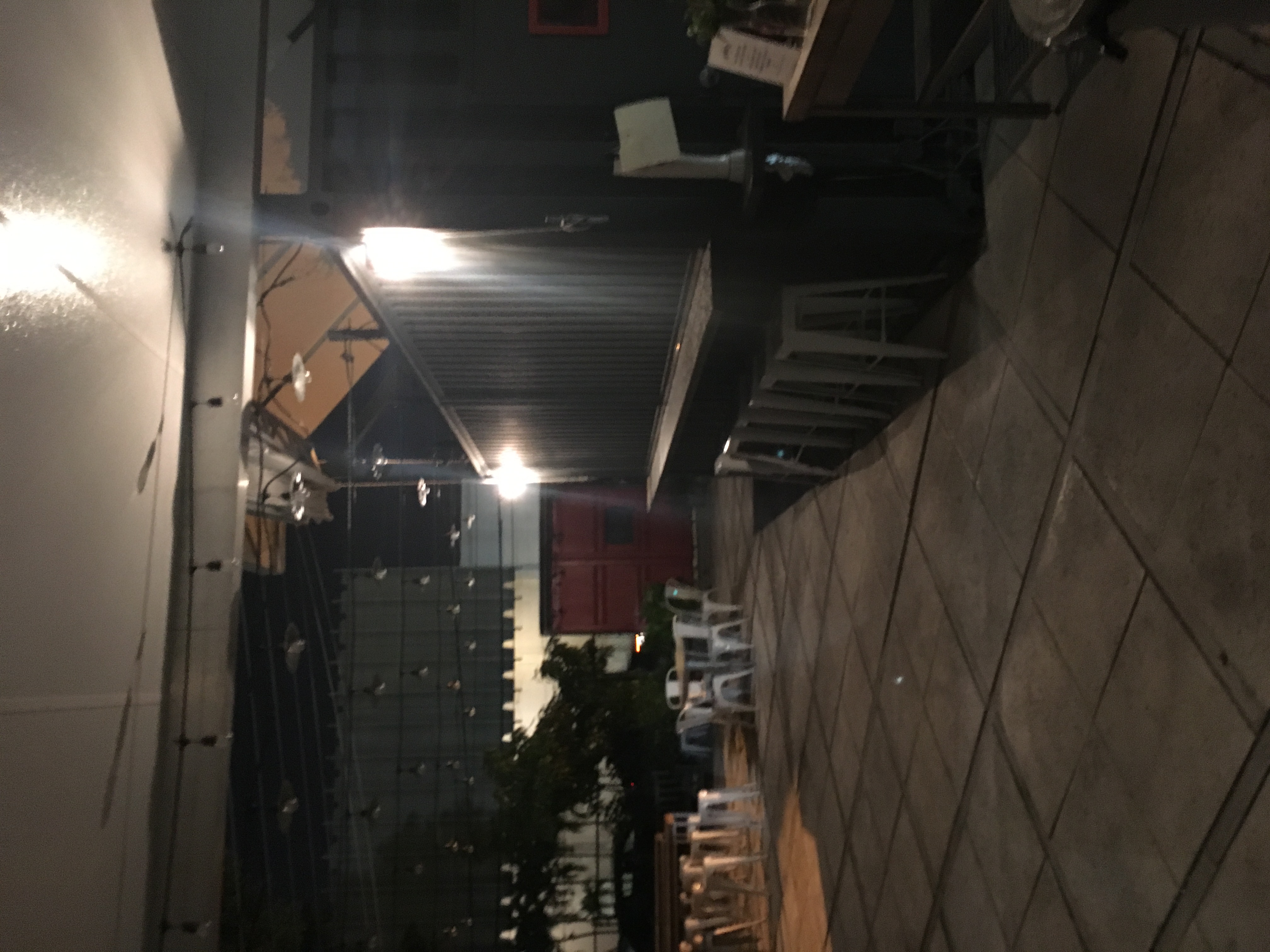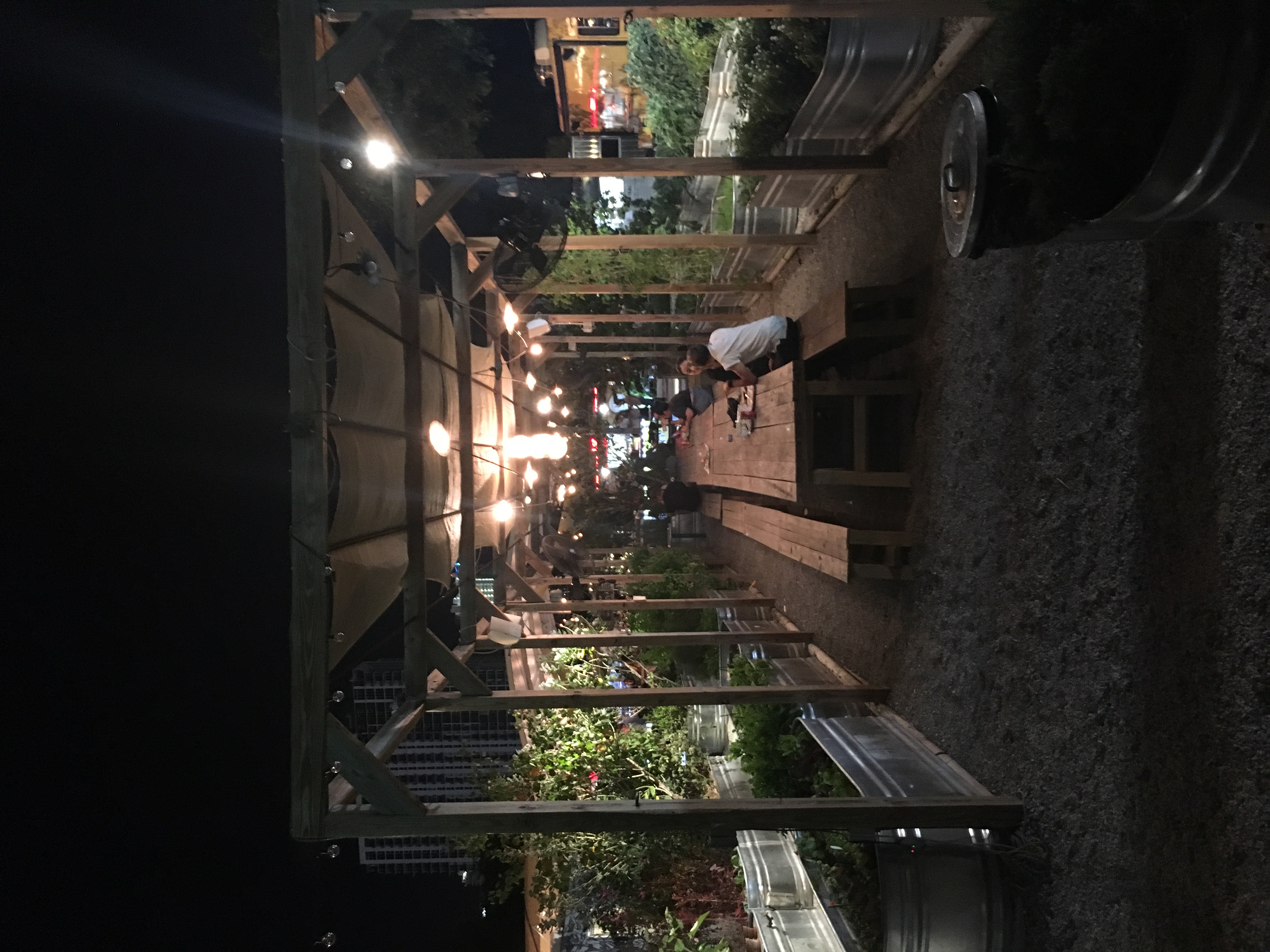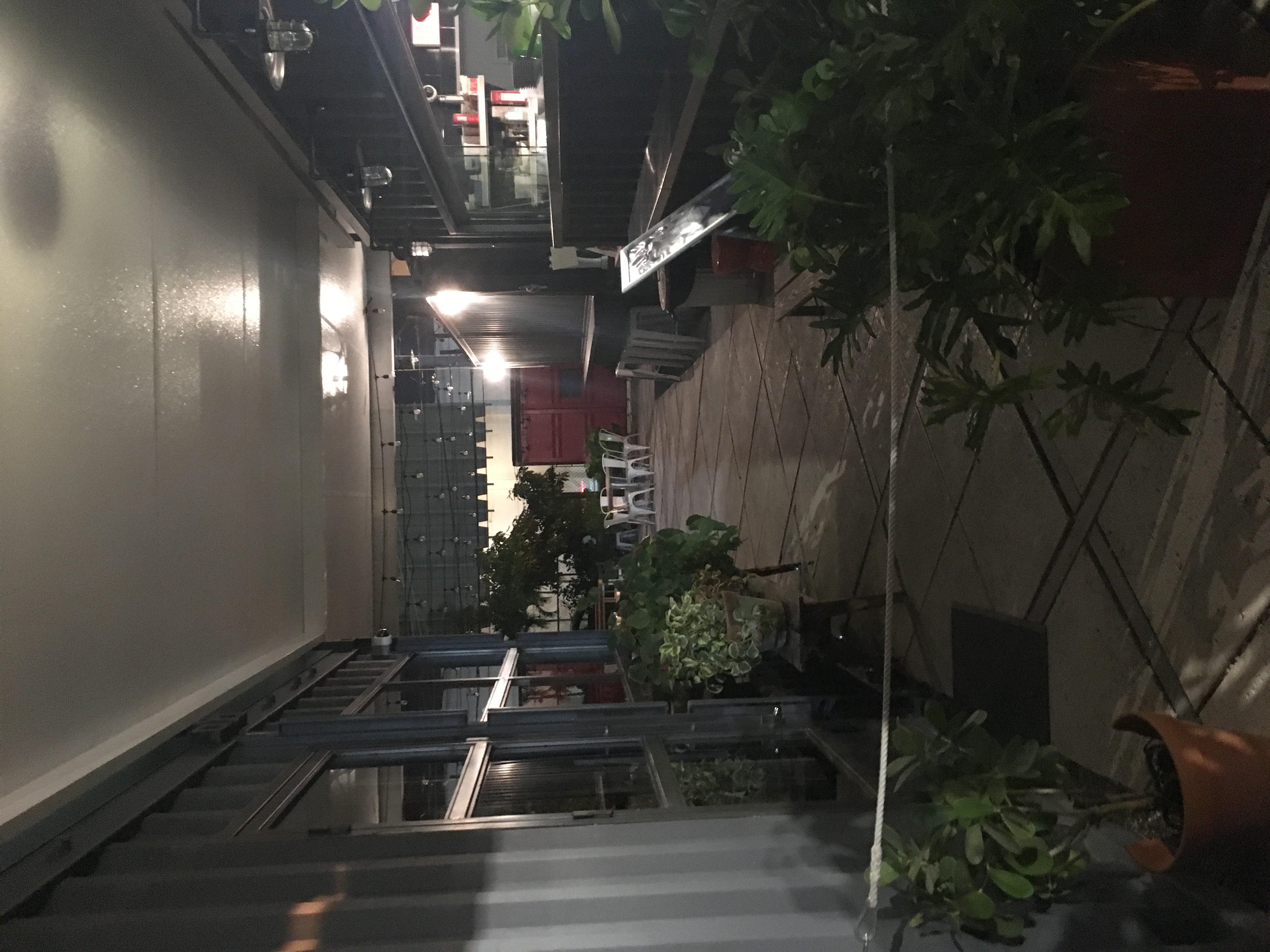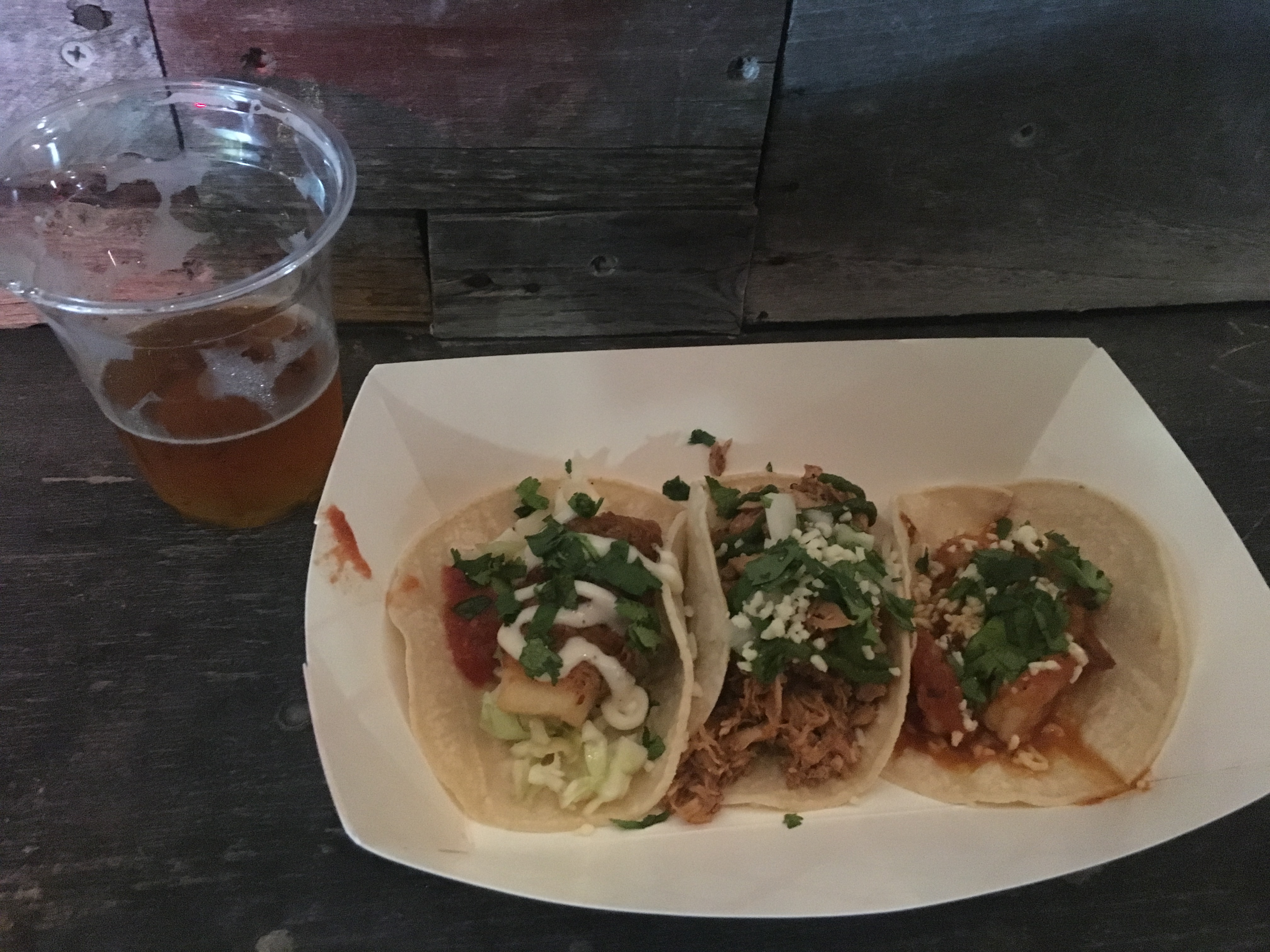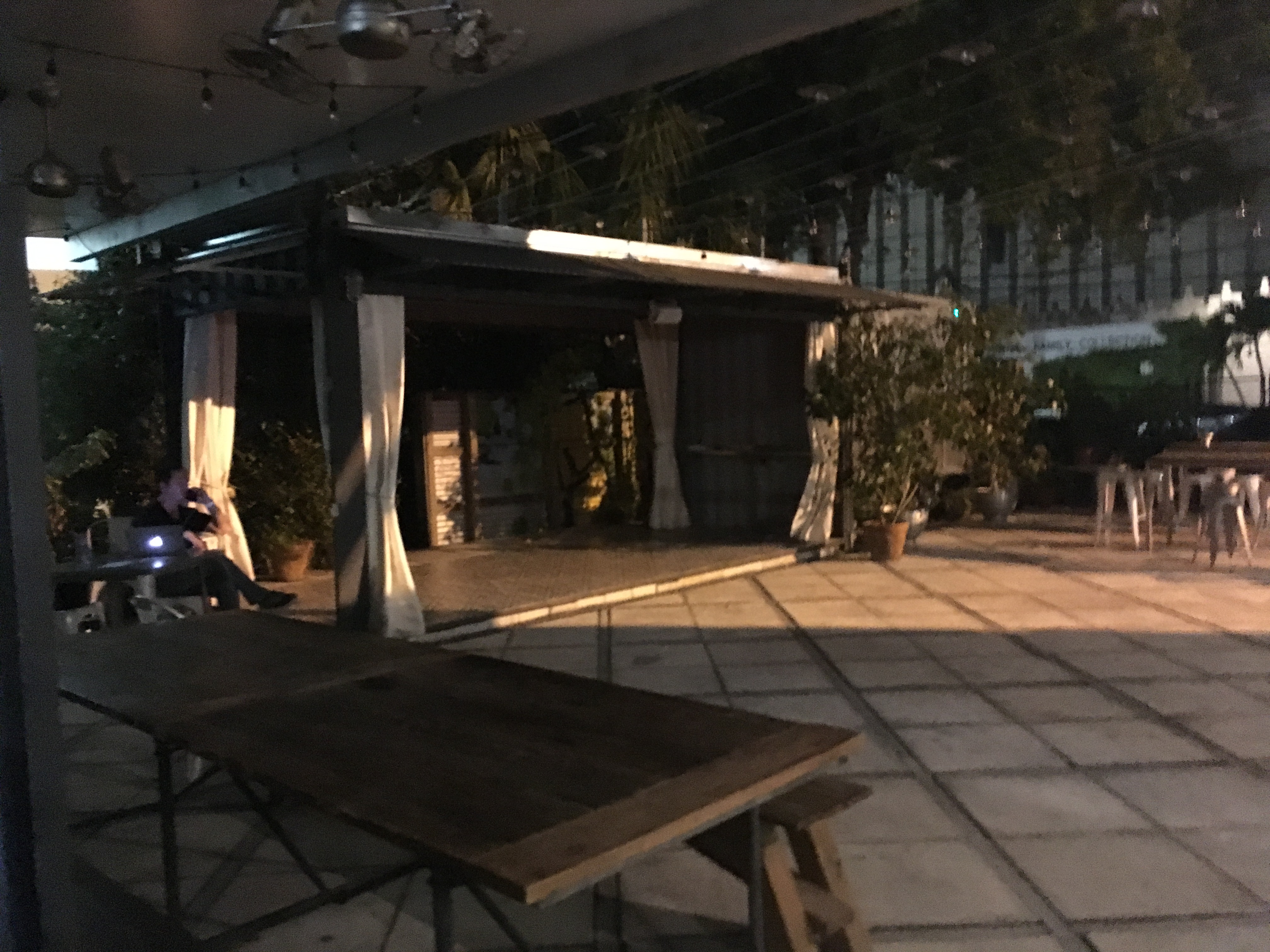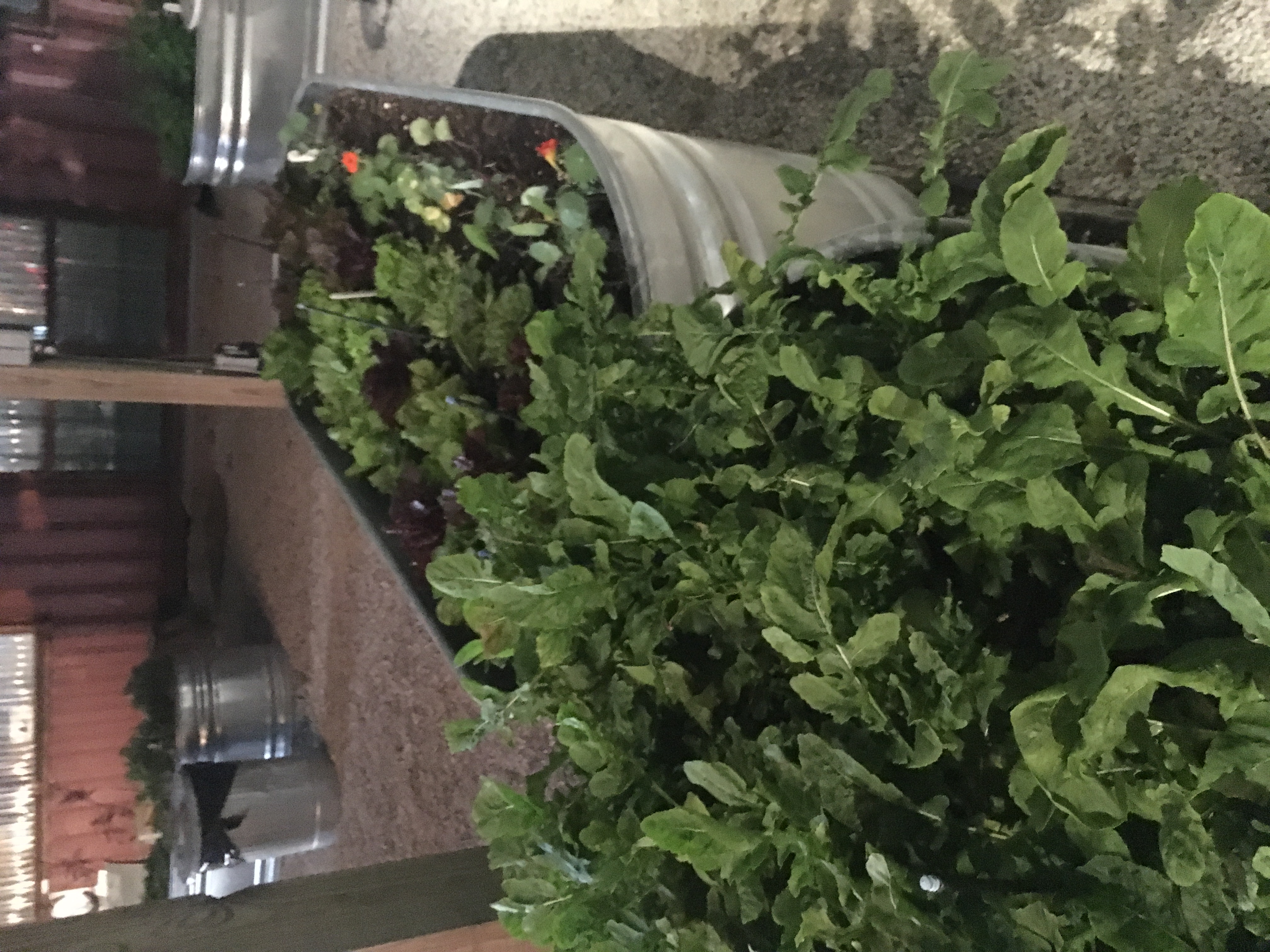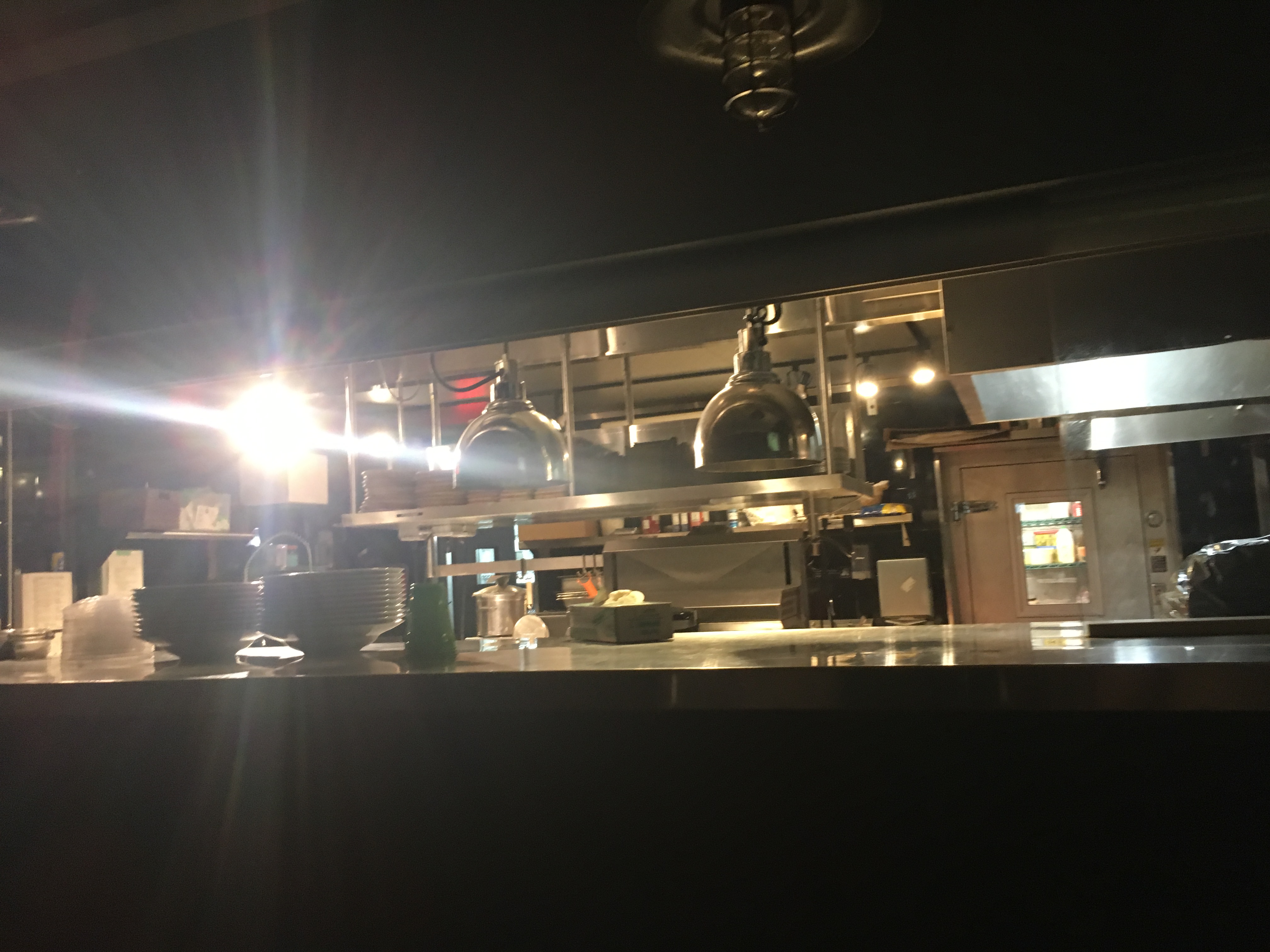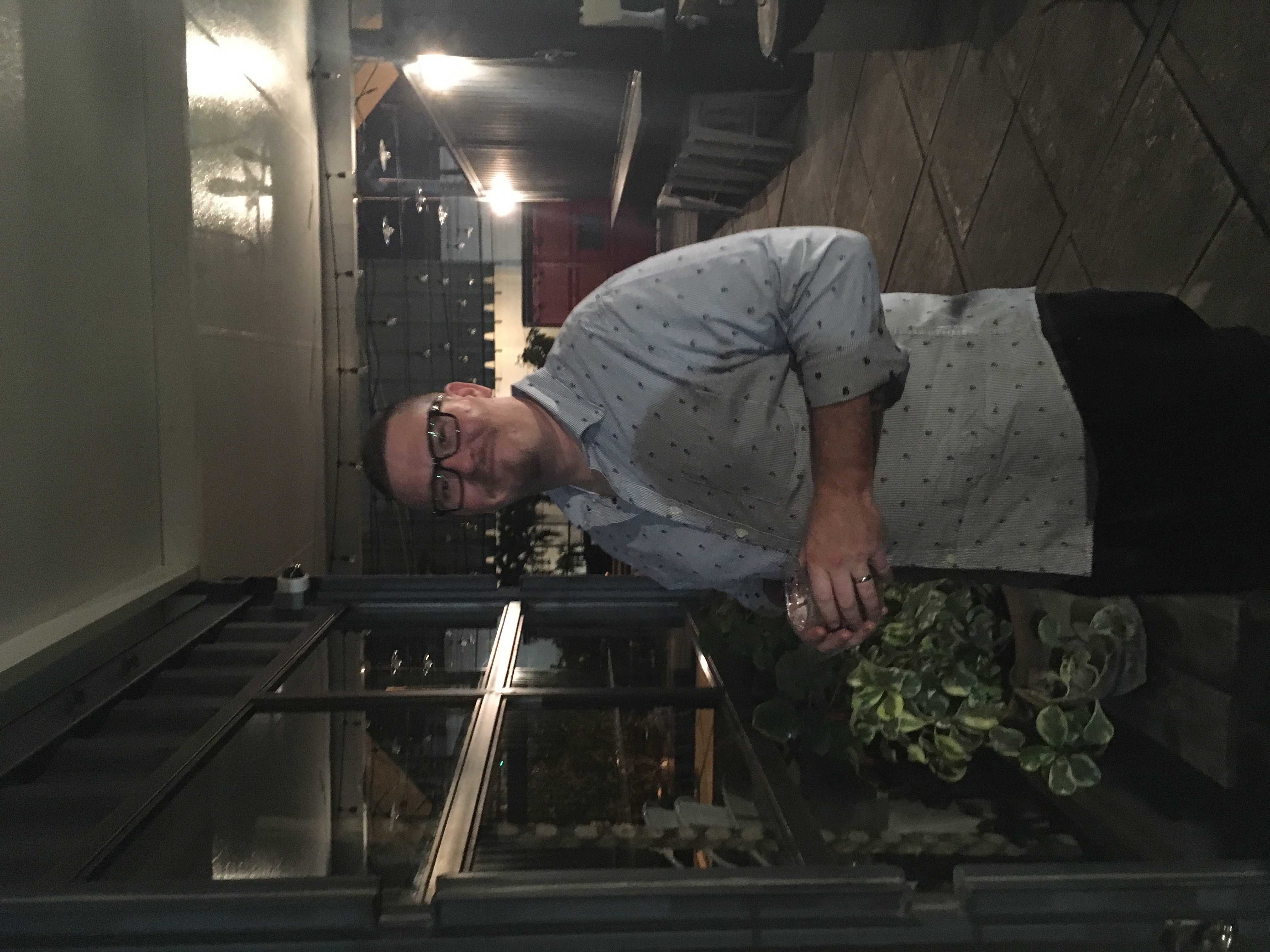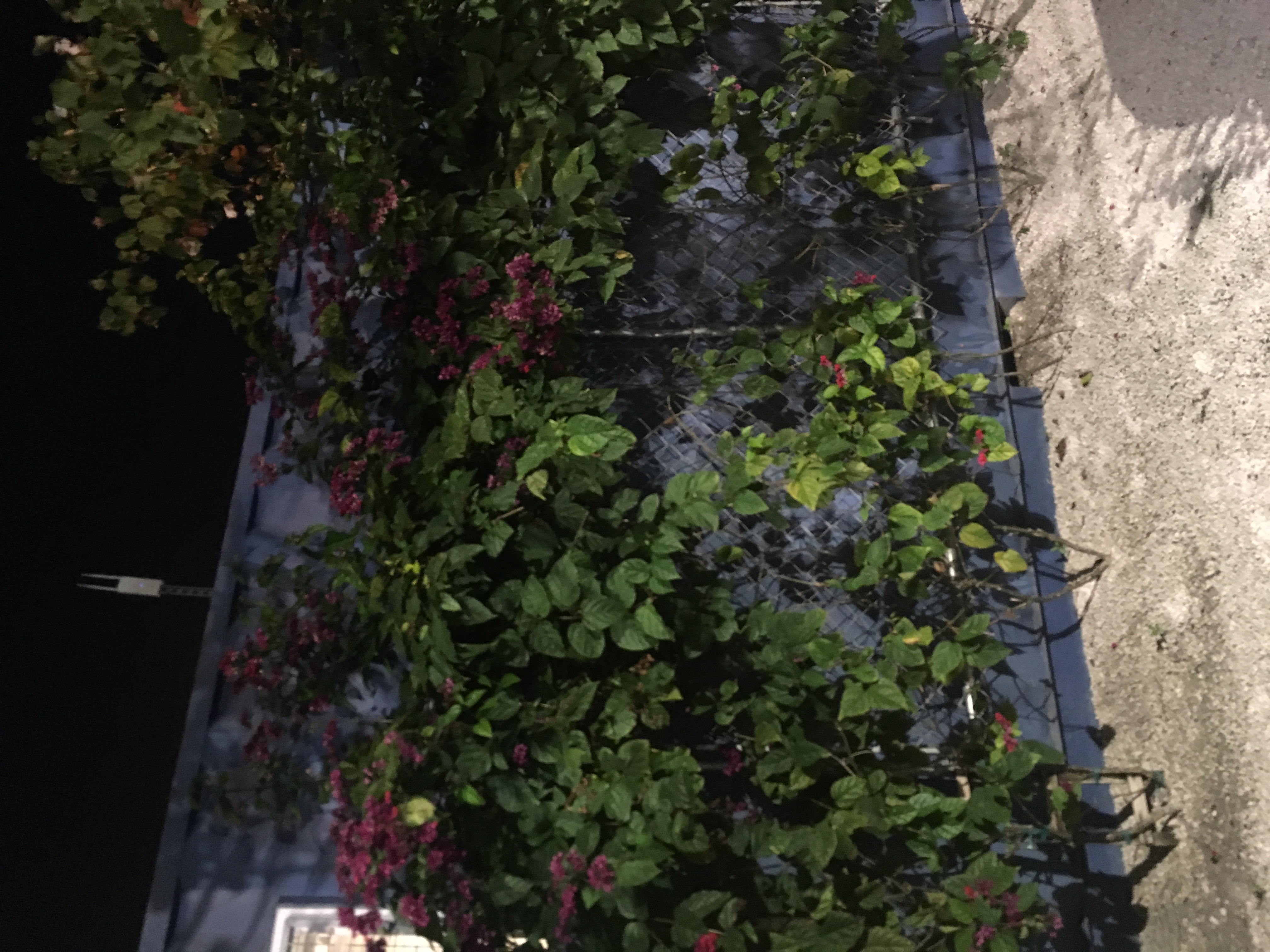 The highlight of the trip was the South Beach Wine and Food Festival's Italian Bites on the Beach. It was beautiful outside and as we stood in line we watched the blue skies give way to the evening on the ocean. You couldn't move without an amazing Italian bite. We had our heart set on meeting Giada so we headed back towards her station and managed to have limited distractions until I saw a chef shaving truffles across a creamy risotto...we had to stop and we were not disappointed; it may have been my favorite bite of the evening. A quick stop for a Prosecco and we kept moving toward the main stage. The Negroni fountain caught Jeff's eye and we grabbed a spaghetti stuffed meatball for the walk. It was totally worth the stop. We managed to make it to Giada's line right before they cut it off and as we waited servers came around with her tomato bruschetta. Giada was charming, exuberant and while she's very petite in stature she was larger than life with a smile that exudes warmth. I'm not sure Jeff convinced her to let him try and beat Bobby Flay but she did chat with us for a bit and we managed to grab a couple of pics.
After meeting Giada we turned our focus to the food and there were so many delicious things to try. The best presentation was the meatball martini topped with a mozzarella ball and olive. Meatballs, pizza, risotto and arancini seemed to be everywhere but I did manage to find a lemon and basil cheesecake and a few mini cupcakes to round out my meal. A quick macchiato and then a stop by the Aperol Spritz station and it was time to find more pasta. Soon we found ourselves stuffed, sitting in a couple of Adirondack chairs at the front of the stage jamming to the band and enjoying the sand at our feet and warm ocean breeze.
In the end we found lots of inspiration in Miami, from great vibes, to great food and amazing hospitality, Miami welcomed us with open arms and gave us the dose of sunshine we needed to come back and finish our own restaurant where we hope you'll feel the same sense of warmth, hospitality and inspirational food.